Here's a little gem I'd like to introduce you to – Trello.com
If you work with a team and are currently sticking to constant emails, this may be a godsend! I started using Trello a couple of years ago as a project management tool for retainer work. Before Trello, it was constant emails all day, every day. My inbox is now slightly less hectic!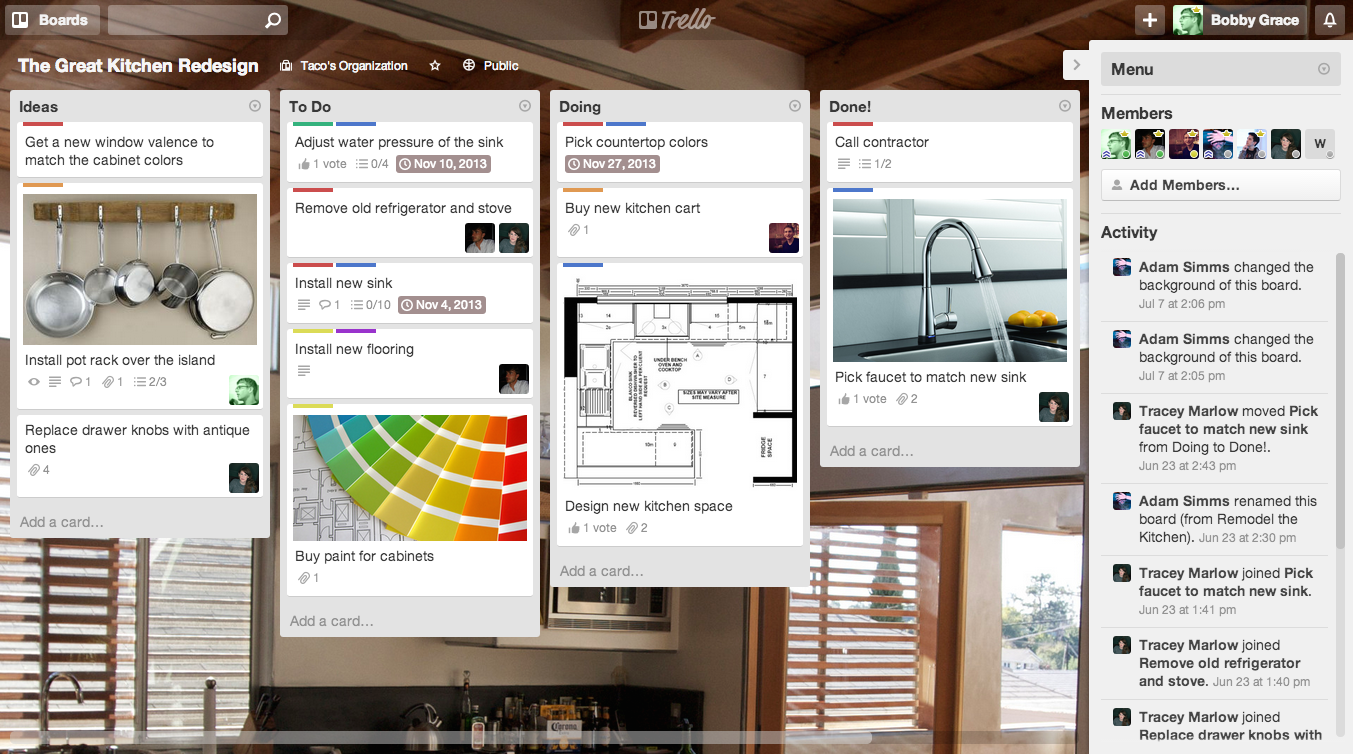 Here's how a usual job would look on Trello:
The client creates a new card within a board, let's call it 'Album Art'.
They add their title and brief to the Album Art card, uploading any needed attachments (trello can work direct with services like Dropbox). Checklists, due dates, labels and more can be added to each card.
They then add me to the Album Art card and/or @tag me in a post. They can also add other members of the team to the card so everyone can stay in the loop.
I then ask any questions as a comment to the Album Art cardand/or make a start
Through the process I tend to upload quick screenshots by pasting them in – very handy and quick!
The client then responds with any feedback to the Album Art card
Revisions are made
Back and forth comments will continue until the item is complete. I will then upload the final file and let them either download it from Trello or from an URL. Job done, what's next?!
And there we go, we just saved ourselves from 53 emails… You can set up Trello to give you notifications on your computer whenever you get a response or a due date is looming. Email updates are also available after so many minutes which summarise the replies within a time frame into one email. Trello also has handy apps for those of us who stupidly never switch off. Have a look at what Trello can do here.
As I've gotten used to Trello it is also used by me for non work related items – for example it's great to keep on top of a house refurb!
Did I mention this is free?!
There is of course a premium option and power-ups available but most people will be quite happy with the free offering. You can get Gold for a month for free by recommending it to people, like this.
Of course there are plenty of similar project management apps/sites out there. Use whatever you love 🙂 Go forth and conquer…
Here's to slightly more organisation in our lives!